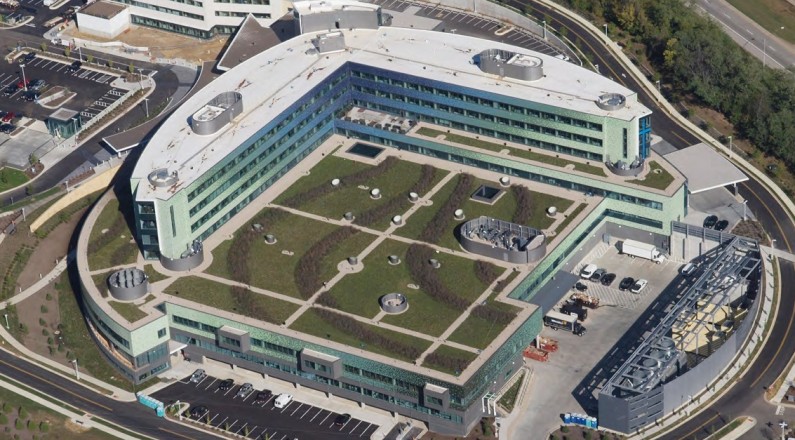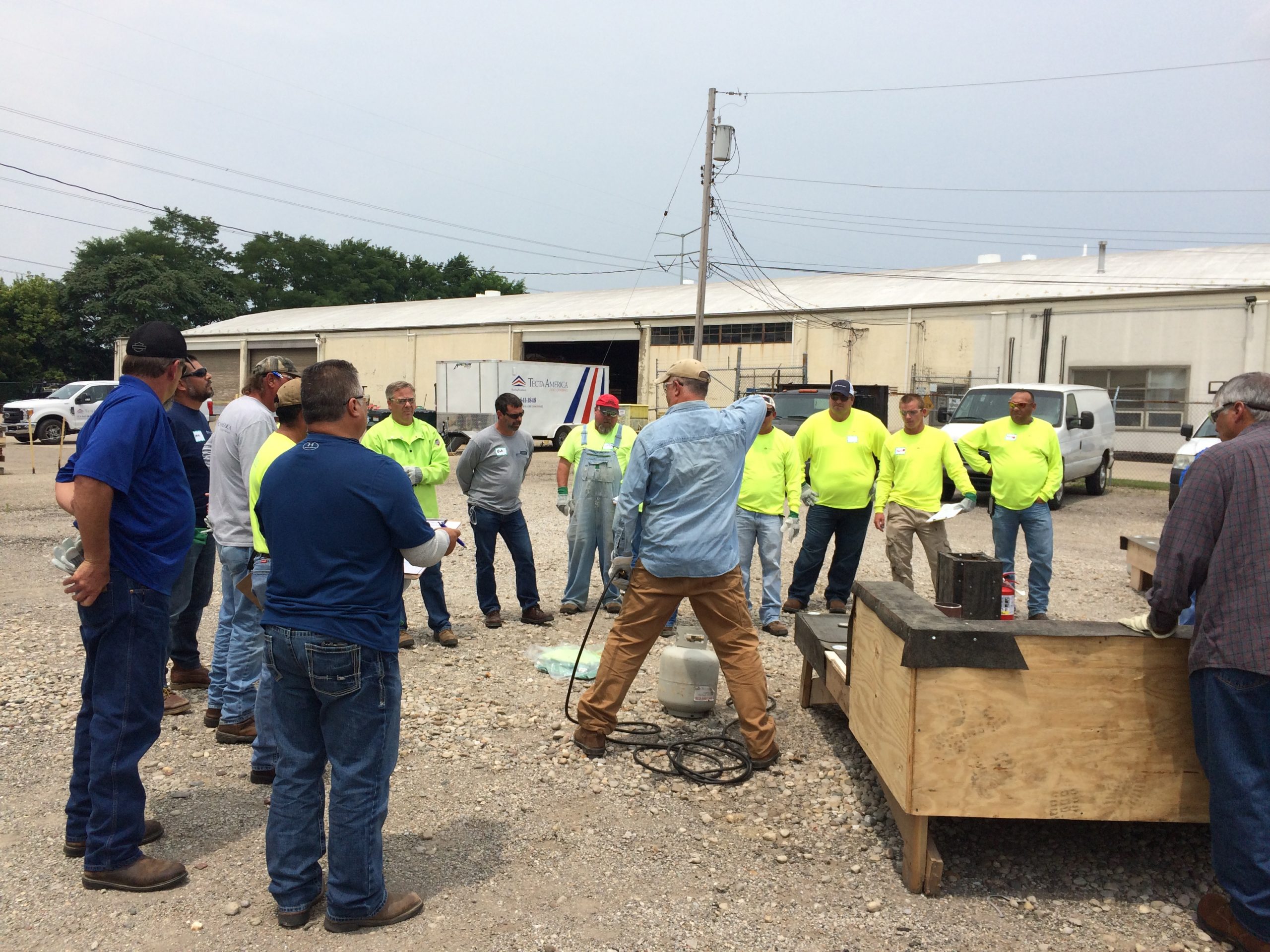 6104 Executive Blvd.
Huber Heights, OH 45424
Phone: 937-723-9528
Fax: 513-541-1918
Email: info.dayton@tectaamerica.com
Business Hours:
Monday -Friday  – 8:00 AM-5:00 PM
Saturday/Sunday: Closed
Please email or call for an after-hours emergency
Commercial Roofing Contractor in Dayton, OH
The Dayton, OH full-service commercial roofing office opened in 2013, and in 2016, we acquired MB Roofing (now Tecta America Columbus) in Columbus, OH. Both of these moves and help us better fulfill our clients' needs and achieve our local objectives.
Our local philosophy is simple:
It is our mission to provide our customers with an experience that exceeds their expectations by providing quality roof construction, efficient project management, and dependable service for a fair return.
Our vision is to be the commercial roofing contractor of choice with our target clients for all services we offer.
Roofing is one of the most significant expenditures you can make. We understand the significance of your investment and want to make a commitment back to you. Tecta America Zero will treat every project with the highest level of professionalism and dedication. We stand by our work and go the extra mile to earn the trust of every client we have. Our reputation means everything to us, which is why every job we do is the most important job we'll ever do.
We offer a full line of commercial roofing maintenance, repairs & installations, including:
Testimonials
I have been using Tecta America to maintain the roofs for four industrial buildings that we have managed for almost a year and have always been completely satisfied with their performance. They do an excellent job, are in constant communication, and recommend reasonable maintenance items to help extend the life of the roofs. Their preventative maintenance plan for our existing roof systems has lowered our reactive costs and assisted tenant satisfaction. I'm happy to recommend the services of Tecta America.
The Tecta America Zero Cincinnati employees worked very hard in extreme weather conditions and challenging conditions. On-site leadership plays a critical part in the success of a project. The Tecta leadership and communication were excellent. The quality of their work was excellent. The building has never looked better. Your company and employees truly believe in quality work and customer service.
Just a quick note of thanks for the recent completion of some roof repair projects that we started late last fall. I had a final walk-through with Joe last week to ensure that all the work had been completed. I must say that I was delighted. The workmanship was outstanding, and the work site was left in excellent condition.
I wanted to take a moment to offer a sincere thank you for your company's roofing work at Valcom's corporate office. The old metal roof assembly over both the office and warehouse certainly needed your expertise. Valcom had used other roofing firms in the past to try to stop the leaks, but over time the leads returned.

The upgraded roofing assembly you recommended and installed has proven itself to stand up to the rain and snow. No leaks. And the snow guard assemblies are also proving to be most helpful in preventing snow from sliding off the roof and creating more damage.

I was most impressed at your involvement during the roof installation and your foreman's attention to safety and details. I am delighted with your company's performance, and I will undoubtedly recommend Tecta America Zero Company to any business looking to make a roofing investment.
Commercial & Residential Service